Lakes Winter – Keeping us Guessing!
There has been the odd route climbed in the Lakes so far this season, but now its mid January and despite a few wild days up high and snow cover coming and going, we haven't had anything too convincing in terms of climbing! (bar maybe a day or two between Christmas and New Year, was back in Ireland myself though so not sure…) The winter storms we have been having make for great atmospheric and challenging days up high and certainly the edges feel involved with only a dusting of snow but at this stage in the winter it would be nice to see some good snow cover setting us up for the season and some colder days to get the mixed routes in…
Today – Great out on the fells early on this morning for a run, higher winds and cloud coming in by mid morning, blizzarding as we descended Swirral edge having gone up that way initially. All the edges are giving the full winter experience currently however gullies are not holding much snow and turf is only showing the early signs of freezing so no climbing conditions yet, buttresses fairly black (see Viking Buttress in the photo). Great for a run or winter walk though!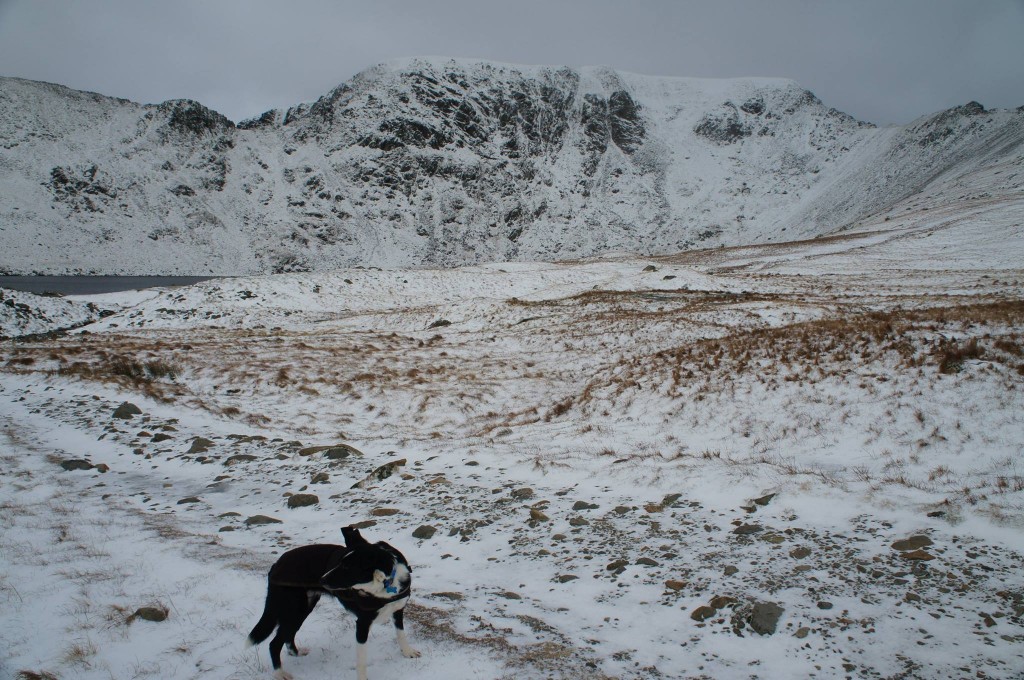 Red Tarn Cove, Helvellyn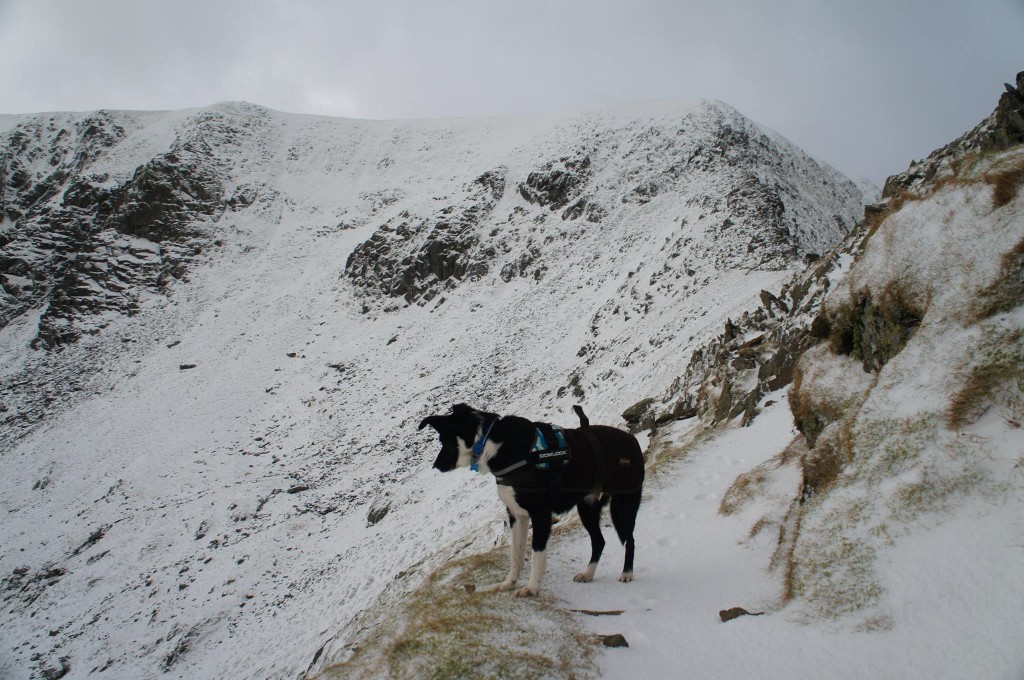 Swirral Edge behind