Great End Conditions 06/02/2015
We were looking to climb some 'Cold Climbs' classics today so headed for Great End. Despite being above freezing the humidity was low and the condition of the routes still really good. There was lots of good ice, good neve and the turf still well frozen. The higher buttresses were also still frosted white for the steeper mixed options up high (Grand Finale etc) We climbed Window Gully with the ice-fall finish which was great followed by Central Gully with the left-hand ice-fall finish, also in brilliant condition. Yet another great winter day out on the Fells!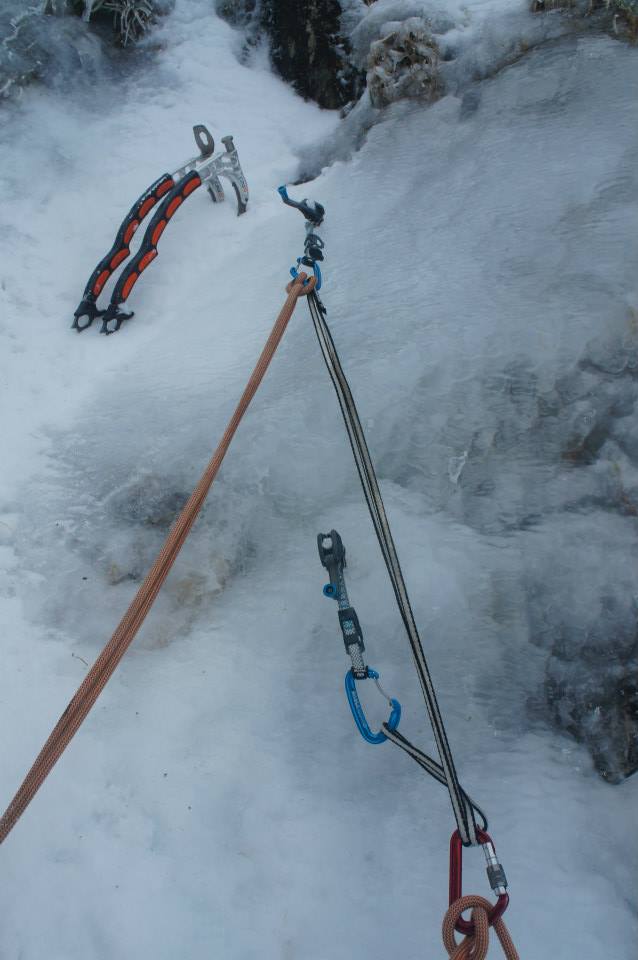 And another great shot from Steve of MovieIt from Helvellyn yesterday showing the brilliant ice conditions!