Helvellyn Conditions today… and 2 new routes from yesterday!
Great day out with perfect weather and conditions on Helvellyn. Avi was keen to get some mileage done at about grade 4 so we climbed Viking Buttress with the Loki start and Arete finish, the route was in great condition with neve, ice in places I've never seen ice on there, and the turf was like concrete! The steeper mixed routes which don't hold snow are stripped though due to all the sun we have been getting. We then climbed V-Corner with 2 pitches up great little ice-falls to start out left, one a free standing pillar. Another great day out in brilliant conditions!
Yesterday I was out with Steve from MovieIt to check out a couple of steep ice-falls he had spotted on one of his many scouting missions around the back of Langdale.  We climbed 2 new winter only routes on there, both great, one a steep thin ice-fall with an interesting thin icy corner to start, about V/5 maybe.  The first route we did was much harder and took on and iced overhanging wall on poor gear followed by a committing ice fringe, then more thin ice and another roof with icicles to finish.  A great pitch and good challenge!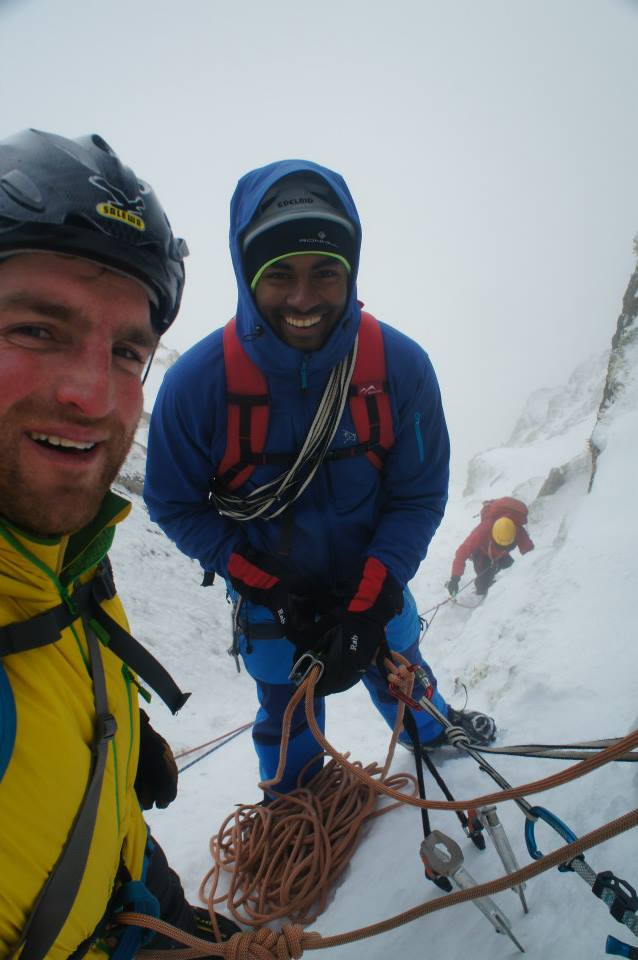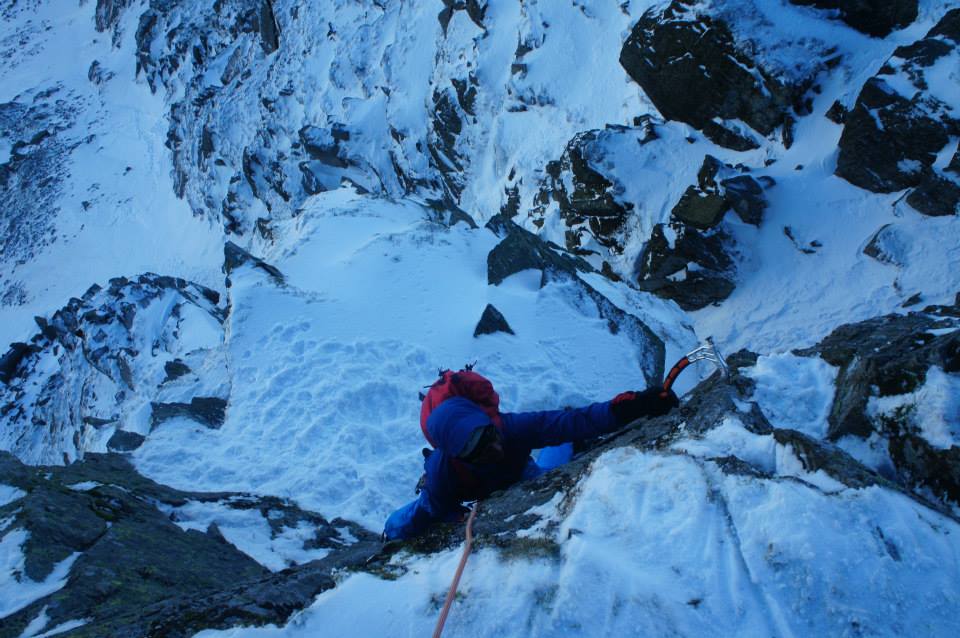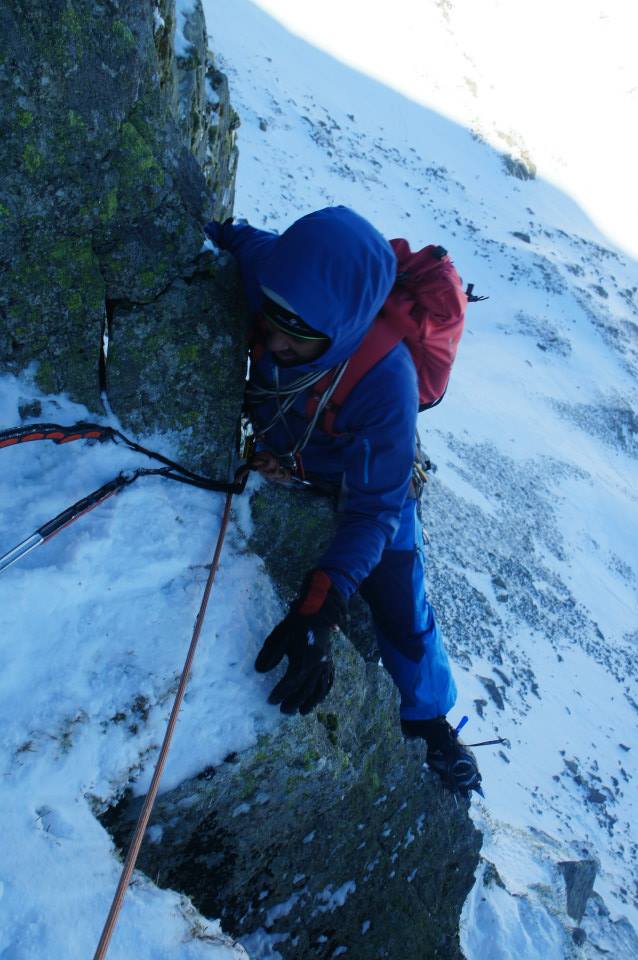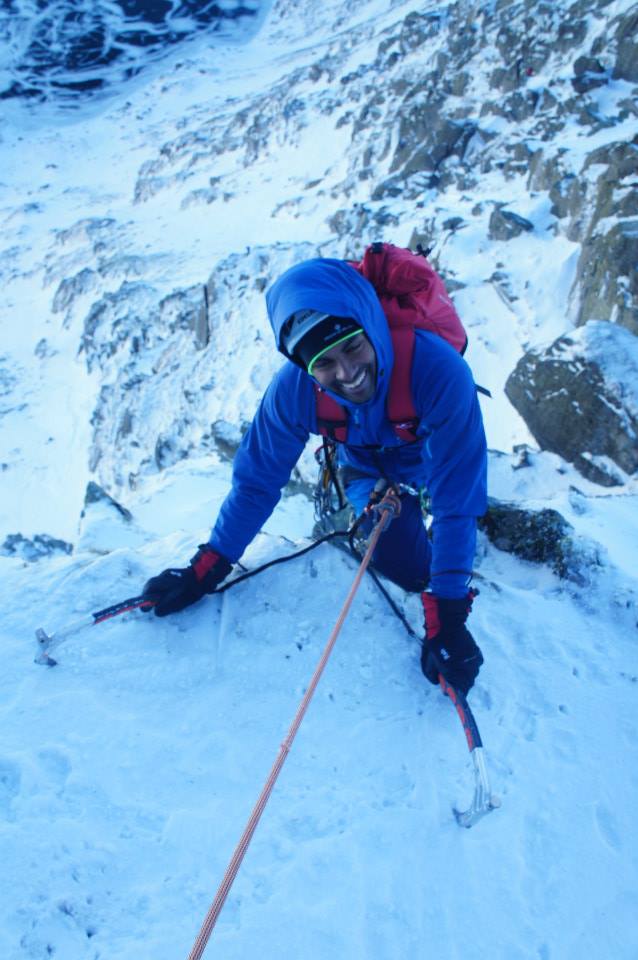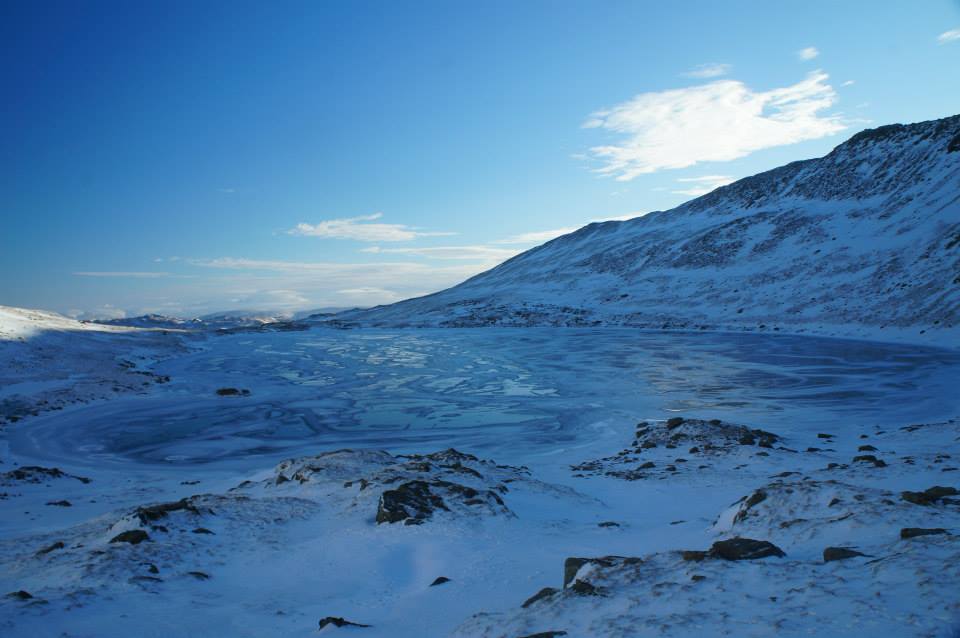 And a great shot from MovieIt of yesterdays new routing…