Media Support
Locations, Logistics and Safety
Spending our lives outside, often in remote or quiet mountainous areas, we get to know places well.  So when good locations are required for media purposes in rural or mountainous areas we often have a list of locations that might fit the description.  Having been there, we'll have knowledge of access as well.
This knowledge combined with our qualifications (see – Who We Are) and experience in looking after groups, sometimes with little or no mountain experience, means our services can be highly beneficial to camera or film crews who need to be guided and looked after so they can focus on their own job to do.  This might be just guiding you to a good location in the hills to save you scouting time, or could be a fully rope protected filming operation on the side of a rock face, ice climb or man made structure.
See Videos for some short examples of video projects we have been involved in or supported.
We have worked as guides and photo subjects for a number of video projects and magazine articles to date, for example;
Trail Magazine
TGO Magazine
Men's Fitness Magazine and video Blog
We have also directly written a number of articles and trip or route reports for various magazines such as;
Alpin Magazine
The Irish Mountain Log
Adventure Medic Magazine
We have a large contact list of top outdoor photographers, location scouts and qualified guides so can help organise a full team if required.  The benefits of using one of the photographers on our list is that they will be self sufficient in the mountains and in exposed positions as all are climbers and mountaineers in their own time as well as when working.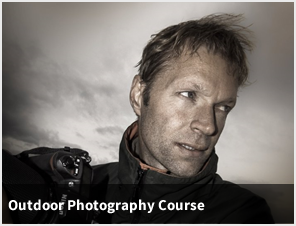 Media Partner

We have spent many years working with the experienced team at www.movieit.co.uk. Movieit is run by highly experienced mountaineer, climber and fell runner Steve Ashworth.  They can supply photos and footage for social media, blogs and promotional use.  Being at home in the mountains even in full winter conditions and equipped with telescopic extension poles, a flying drone for Go Pro and a good knowledge of locations they can supply unusual and quickly edited products.  See their site for more info – www.movieit.co.uk.
Please Contact Us to discuss the range of services we can offer for media support.
Example Projects
Photo's taken whilst on a guided photo project on Ben Nevis for Men's Fitness Magazine, we were working with photographer Glen Burrows at www.glenburrows.com.
Mountain photography from www.edluke.com.  Ed is an experienced climber, mountaineer and Base jumper as well as being a professional photographer.  Examples of some of Eds work below.
Dave Willis is a highly experienced outdoor photographer.  Dave has extensive experience working in the mountains and as worked as a guide and instructor.  Unusual and creative projects are always on the agenda when out with Dave!
Below is a night ice climbing shot we helped Dave out with.  See Daves work at www.mountainsportphoto.com
Andy Rutherford is a climber and photographer based in the Lake District. To see Andys work have a look on his site, he has photoed a broad range of outdoor sports and landscapes.  See Andy's work at http://www.andrewrutherfordphotography.co.uk